Air Spark aligns technologies and business processes to create solutions that enhance business performance through a digital transformation from legacy systems. We achieve digital transformation by deploying technologies that align with processes and data needed to be tracked, transformed, and presented in a visually powerful way. To be competitive in the rapidly changing environment of business, you need a company like Air Spark to consolidate legacy systems while migrating on-premises systems to cloud-based applications that represent the modern and updated business environment.
For example, the receiving inspection standards for one of the leaders in automotive manufacturing and technology needed a digitized solution for receiving inspection standards. Air Spark took all the industry requirements, reports, forms, tracking, and reporting to create a customized digital solution. Tracking all the testing and data digitally eliminated an overwhelming amount of paper tracking and human error in recording the results. The custom tracking and reporting system streamlined workflow processes and ensured notification of out-of-specification parts. These digital solutions took processes that already existed and provided a digital tool to aid in the process while keeping managers informed as to what is happening at any given time with custom dashboards customized to the user.
The legacy data was uploaded and audited by the Air Spark team to ensure clean and accurate records. Our custom digital transformation solutions will help you transition from legacy systems to digital powerhouses in your industry. Invest in a powerful future for your business with agile digital platforms created to work for you to gather and interpret data giving you real-time data-driven information to make better decisions and accurate, current data you can access from anywhere.
Let Air Spark help you compete and thrive in the digital age of business.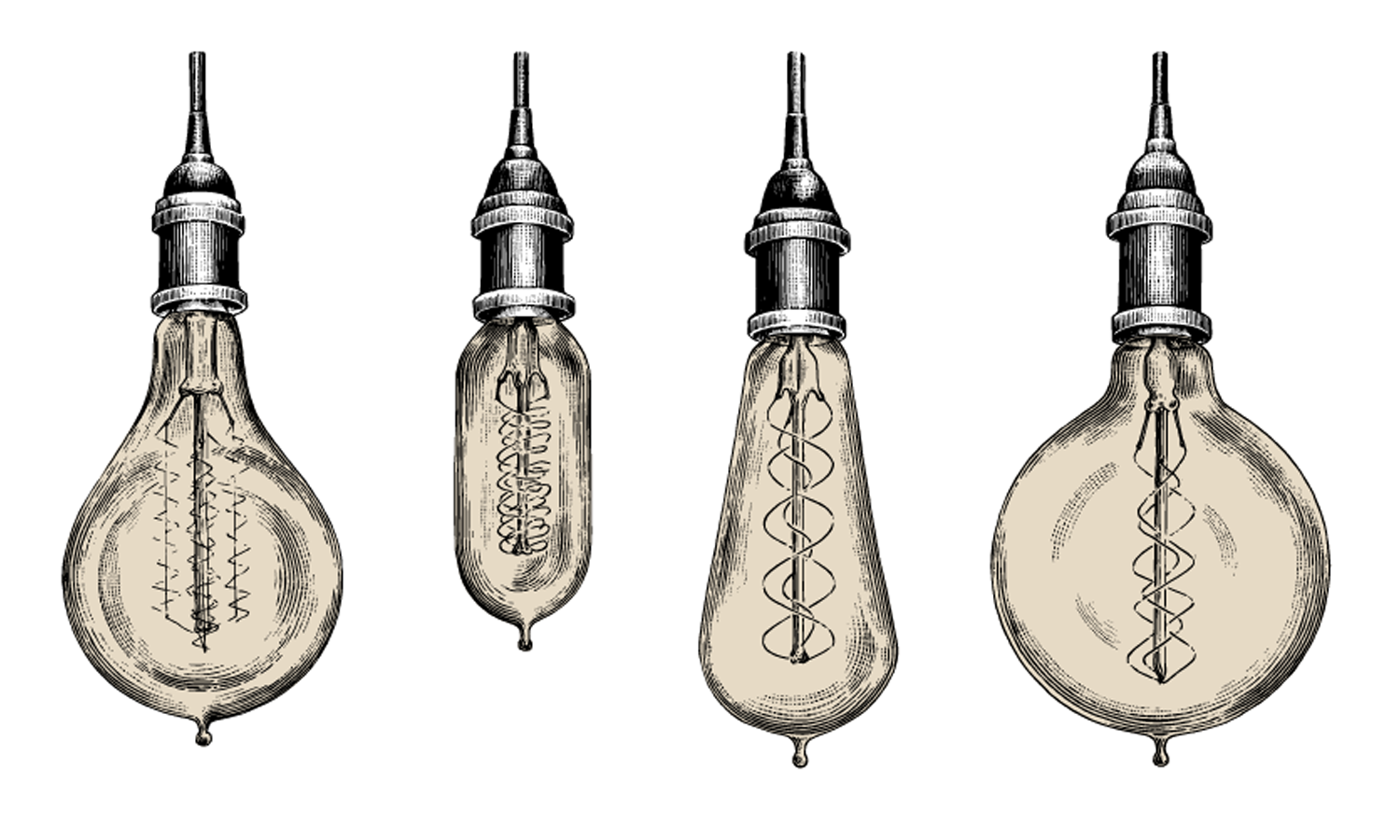 Disruptive Technologies can be defined as innovations that alter how customers, industries, and businesses operate. The disruption encompasses established rules, processes, and analog legacy systems to give way to technologies that revolutionize the way you think and use these technologies. Daring to be bold and embrace change for maximum innovation and pioneering a new way forward in a rapidly changing business environment.
Disruptive Technologies We Can't Live Without!
At the time of the introduction of these technologies, they were novel and disrupted the way things were always done. Now we can't imagine a time when these technologies weren't readily available.
Automobiles
Television
Electricity
Mobil Phones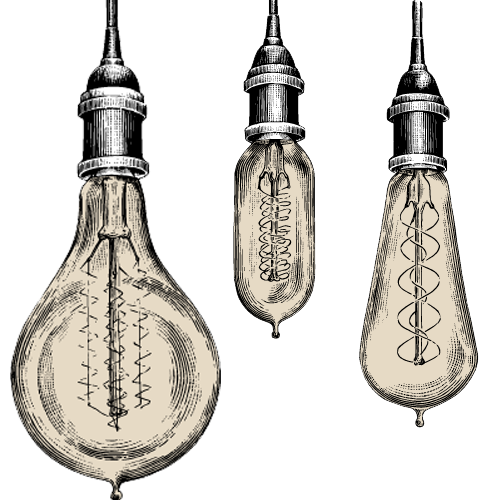 These innovative technologies were revolutionary in the ability to think outside the box to provide a vision for a better way to get around, provide light, and communicate with people wirelessly. Disruptive technologies can thrive by targeting overlooked or challenging segments of business and industry and providing an innovative way to solve the most pressing issues in a novel way.
This can be a challenge for established companies to be reactive and the flexibility embrace these technologies. The delayed reaction to integrate these technologies can find the loss of market share and customers to competitors. There are companies that intentionally wait for risk-taking companies to adapt and deploy these technologies to see how they will work before making that investment. This can also lead to a loss of market share and customers as you are already behind and trying to catch the market at this point.
We have the benefit of seeing historically disruptive technologies that have been successful. But it's still essential to partner with a company that can help you as a company take bold and innovative steps to be the revolutionary and visionary force in your industry. Disruptive technologies begin with Air Spark, and we can't wait to see how we can help your business.
Creating data-driven business intelligence for everyone at every level of the organization to visualize can be a powerful tool. Do you currently have the confidence to make up-to-the-minute data-driven analyses and decisions? Can you empower your company and employees to visualize any data on the business intelligence platform? Does your business intelligence platform help you gain end-to-end deeper data insight? No, but you could with Power BI and the ability to create dashboards and reports inside a platform designed for visualization.
Power BI connects data and decision-making to create a data visualization experience that simplifies complex data sets into actionable business decisions. Customizable reports power the insight into KPIs to analyze and promote deeper understanding across your organization with maintained confidence in the accuracy of your data. When you provide visual insight, you promote and drive strategic actions and business decisions that positively affect the company and your employees.
Air Spark has helped an extensive list of Fortune 500 clients harness the power in their data by customizing Power BI dashboards and reports to enhance business intelligence in real-time and in real-world, actionable ways that empower cost-saving decision-making. Creating a custom Power BI solution gives our clients and employees clarity to visualize their impact on the company instead of a spreadsheet of confusing numbers.
Our custom BI solutions help all areas of the business, from business model integration to more insightful conversations with suppliers and end customers. Let the team at Air Spark craft a custom solution for your organization employing the power of Power BI.
SaaS is the commonly used term for Software as A Service. SaaS is a platform for delivering applications via the internet instead of installing and maintaining software. The excellent news for businesses is there are no complex software and hardware to install and maintain. The most common names you might have heard for SaaS are web-based software, on-demand software, or hosted software. One of the main differences from the boxed applications is the provider-managed servers. The provider manages access, security, availability, and performance of the application. The most recognized names in  SaaS are:
Google Workspace
Salesforce
Dropbox
Slack
ZenDesk
DocuSign
SaaS V Boxed Software
Traditionally, you would buy a boxed application solution that gave access to multi-application systems such as spreadsheets, document software, databases, and e-mail. These applications had to be installed and required an IT person to ensure setup and installation are done correctly. Not only is this process painful and time-consuming you only get what's in the box, which may or may not meet the needs you have across the business. 
Software as a service is a distribution model for cloud providers that host applications and make them available to the end user while allowing access from any device and anywhere with internet connectivity. Maximized accessibility becomes a strategic business advantage by empowering real-time data-driven decisions sheerly because of the accessibility and speed of access to needed data and information.
Limitations of The Boxed Software:
On-premises software must be maintained and regularly updated in-house by IT.
IT gets burdened by the variety of issues that can arise from the software itself to user error. You often must wait on an open ticket to get IT to address the issues.
Difficulty in scaling in response to growth and change
SaaS Benefits:
Lower initial setup and infrastructure costs.
Accessibility from anywhere. If you have internet, you have access.
Updates. Improvements and updates are automatically made, eliminating long IT ticket times.
Scalability. Access and requirements are adaptable to the number of people who need access to the system.
Software as a service is the most efficient way for a business to have maximum accessibility to the data in order to make real-time decisions to maintain a competitive edge in this rapidly changing business landscape. If you are in need of a custom SaaS solution for your business, we can't wait to see how we can help your business.
Websites are the silent sales forces for every company. Websites, once built and deployed, work twenty-four hours a day, seven days a week, with no breaks. They don't take vacations, lunch breaks, or sick days. Websites are the digital marketing arm of the company that is always working and allows potential customers to browse at their own pace without getting the obvious sales pitch.
The target audience intentionally clicked on the site and initiated the consumption of content. The great thing is that customers don't see the website as a salesperson but rather as a way to form an option about your company and gain information about what the company does. This is where you need to invest and utilize the power of the website to maximize your digital ecosystem.
It's very important to take the time and money to craft your story visually and give the customer a customized digital experience that captures their attention and business. Unfortunately, a commonly held belief in business is that you just need to get a website up. It doesn't have to be great. You just need to have one. Ok, well, the flaw in that mindset comes when you realize that the first thing a potential customer is going to do upon hearing of your company is look you up online to look at your website.
The harsh reality is you have seconds for potential customers to formulate their options for your company. The failure to capture attention in those few seconds means they will leave the page and will not explore the site further. You never get a second chance to make a first impression, so it's essential you invest time and money in getting it right. Think about it if we didn't like to be told stories, we wouldn't watch movies. Your homepage should make that bold impression unique to your company this is where you think outside the box, and the entire goal is to capture the attention of all who click on the page. Once you've sparked the interest and intrigue, you start crafting the story of who you are as a company and what you do.
Another key factor to the website is that each page the target audience clicks on should unfold another part of the story and add a new element to keep their attention and continue to click through. This is the power of the website as a salesperson to visually craft and tell your story in a way that a physical person can't. Take the time to craft a website that captures target audiences in an experience about your company.
If you need help telling your story online, reach out, and let us see how we can help your business. We can't wait to meet you!