Air Spark aligns technologies and business processes to create solutions that enhance business performance through a digital transformation from legacy systems. We achieve digital transformation by deploying technologies that align with processes and data needed to be tracked, transformed, and presented in a visually powerful way. To be competitive in the rapidly changing environment of business, you need a company like Air Spark to consolidate legacy systems while migrating on-premises systems to cloud-based applications that represent the modern and updated business environment.
For example, the receiving inspection standards for one of the leaders in automotive manufacturing and technology needed a digitized solution for receiving inspection standards. Air Spark took all the industry requirements, reports, forms, tracking, and reporting to create a customized digital solution. Tracking all the testing and data digitally eliminated an overwhelming amount of paper tracking and human error in recording the results. The custom tracking and reporting system streamlined workflow processes and ensured notification of out-of-specification parts. These digital solutions took processes that already existed and provided a digital tool to aid in the process while keeping managers informed as to what is happening at any given time with custom dashboards customized to the user.
The legacy data was uploaded and audited by the Air Spark team to ensure clean and accurate records. Our custom digital transformation solutions will help you transition from legacy systems to digital powerhouses in your industry. Invest in a powerful future for your business with agile digital platforms created to work for you to gather and interpret data giving you real-time data-driven information to make better decisions and accurate, current data you can access from anywhere.
Let Air Spark help you compete and thrive in the digital age of business.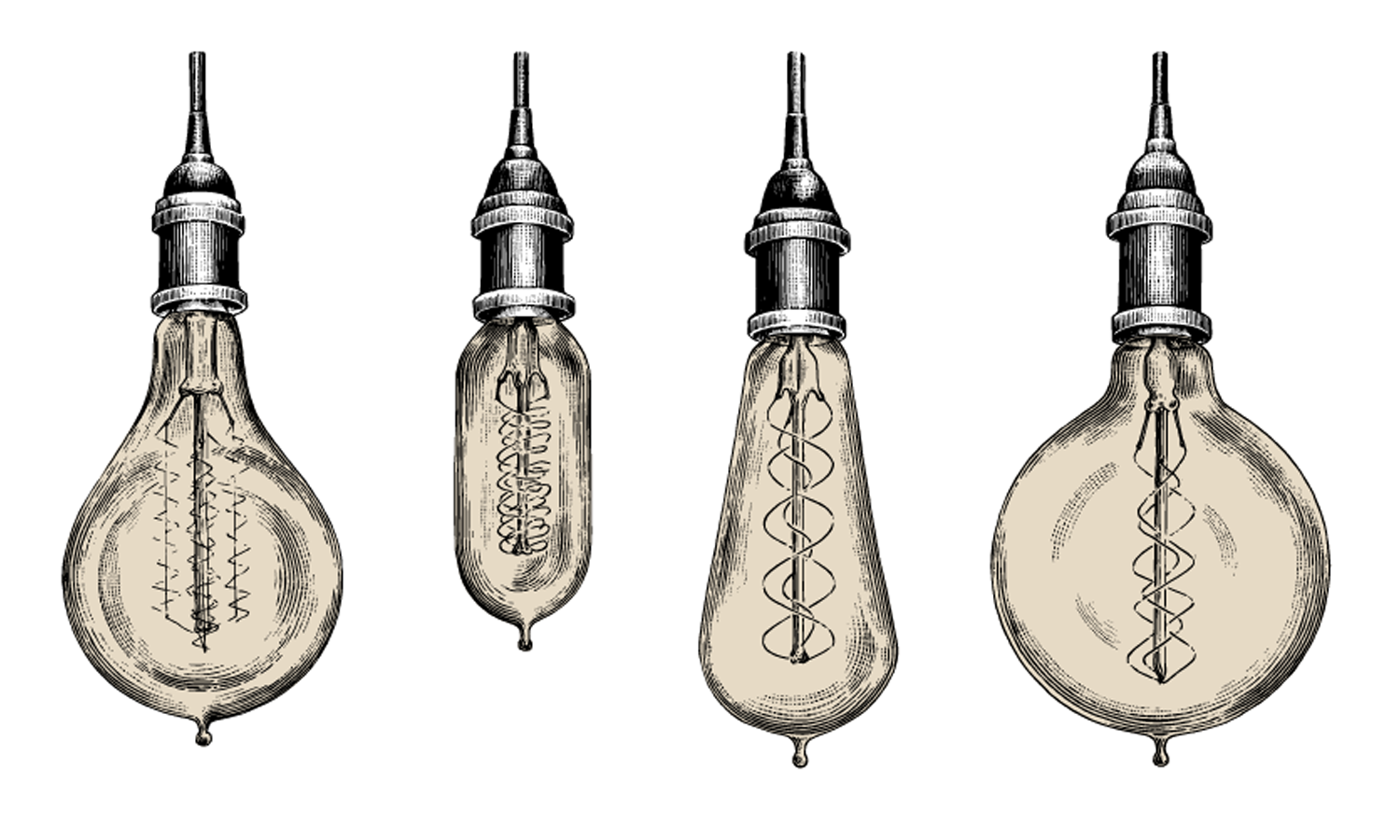 Disruptive Technologies can be defined as innovations that alter how customers, industries, and businesses operate. The disruption encompasses established rules, processes, and analog legacy systems to give way to technologies that revolutionize the way you think and use these technologies. Daring to be bold and embrace change for maximum innovation and pioneering a new way forward in a rapidly changing business environment.
Disruptive Technologies We Can't Live Without!
At the time of the introduction of these technologies, they were novel and disrupted the way things were always done. Now we can't imagine a time when these technologies weren't readily available.
Automobiles
Television
Electricity
Mobil Phones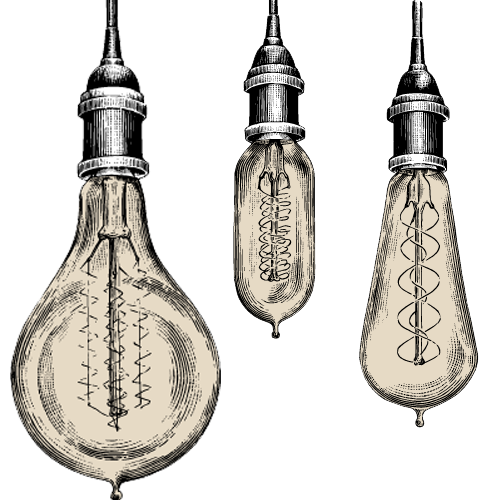 These innovative technologies were revolutionary in the ability to think outside the box to provide a vision for a better way to get around, provide light, and communicate with people wirelessly. Disruptive technologies can thrive by targeting overlooked or challenging segments of business and industry and providing an innovative way to solve the most pressing issues in a novel way.
This can be a challenge for established companies to be reactive and the flexibility embrace these technologies. The delayed reaction to integrate these technologies can find the loss of market share and customers to competitors. There are companies that intentionally wait for risk-taking companies to adapt and deploy these technologies to see how they will work before making that investment. This can also lead to a loss of market share and customers as you are already behind and trying to catch the market at this point.
We have the benefit of seeing historically disruptive technologies that have been successful. But it's still essential to partner with a company that can help you as a company take bold and innovative steps to be the revolutionary and visionary force in your industry. Disruptive technologies begin with Air Spark, and we can't wait to see how we can help your business.
Digital Transformation is a hot topic in the manufacturing industry. It's no secret that the manufacturing industry is changing. With the introduction of digitalization, factories are becoming increasingly automated every day. But what does this mean for manufacturers? And why is digital transformation so significant in this industry? This blog post will discuss the importance of digital transformation in manufacturing.
Digital transformation is rapidly evolving the entire manufacturing industry. If CIOs of manufacturing companies don't understand what's best for their business and customers now and in the future, they'll be left struggling with revenue, unproductive people, obsolete equipment, legacy software, and outdated processes. To prepare for the future and remain relevant in their industry, manufacturing companies must invest in digital capabilities, software, and technologies to gain an edge in an already hypercompetitive market.
What is Digital Transformation?
Digital transformation in manufacturing is when an organization begins implementing new digital technologies to improve all aspects of the manufacturing process. Business models are insight-led transformations driven by the company's data and recycling it from endless spreadsheets and legacy systems. The raw insights, processes, and data can be transformed into dashboards powered by real-time information and data. This can be a wholesale approach or a piece-by-piece implementation where software applications and digitization is the key driver.
Impact of Digital Transformation in Manufacturing!
Manufacturing has been the engine for innovative and cutting-edge solutions to the creation of goods and services. Air Spark understands the need for deeper insights to inform real-time decision-making, drive business model innovation, enhance customer experiences, and support a competitive growth strategy. So let us partner with you to spark your digital transformation in the industry to innovate, compete, and thrive.
Digital transformation has also led to real-time manufacturing data. These digital processes allow you to capture data instantaneously, corresponding to analysis for quicker real-time decisions by the organization. It's not only for reactive responses but for predictive analytics to improve future processes and products. This normalizes preventative maintenance and failure approaches that directly affect all aspects of the business. The impact of digital transformation in manufacturing includes improvements in safety, quality, throughput, efficiency, revenue, and sustainability – all while reducing costs to remain competitive in the marketplace. The impacts are vast, and this transformation must happen to keep up with evolving customer needs and stiff competitors.
In the current business landscape, you must be more resilient, competitive, and responsive to grow, thrive, and compete. Partner with Air Spark to integrate digital technologies and solutions into existing business processes and convert information and documents from legacy and analog systems to digital formats.
Imagine the ability to unlock insight, processes, and people to help you thrive and compete in this digital age of business. You can! It's all in the raw data you create and collect every day as a business. The power is in the data; the key is knowing how to use that data to drive innovative business models and workflow processes. The boxed off-the-shelf software solutions can be a good starting point to establish a data collection and business model infrastructure. However, these boxed solutions have key faults:
It's a one size fits all approach and doesn't address the individual needs of companies.
It's only as good as the data you add. No support to know what data really needs to be tracked
Setup and integration come with a very big price tag, with purchase, integration, and software license all at separate costs.
No customization.
The boxed off-the-shelf solution is not only expensive to purchase and the downtime from integration, but often once set up, fails to address key data metrics that should be tracked and provides limited or no solutions for customized data collection or reporting. The frustration is you've invested in a solution to harness that data and are now left with gaps or generic reporting and collection models.
Air Spark takes a different approach. We understand the power of the data and the importance of partnering with a company that's passionate about taking the raw data of a company and harnessing the insights to drive real-time data-driven innovation and business models. We, as a team, take the time to get to know your business, your data, and your goals. Taking a deep dive into your data allows us to create a digital architecture that captures, transforms, and deploys data visualization platforms that put the power of data and your company insights in your hands to make real-time decisions that are data-driven by your data.
Digital transformation in this business landscape is a race for companies to collect data and innovate their business and industry. To be the name in best-in-class practices and processes and in this expeditiously changing business environment to the victor go the spoils. That becomes difficult if you don't know what data needs to be tracked or how to gain meaningful insights from endless rows on a spreadsheet. The charts and graphs created by spreadsheets give a visual representation of data; however, most of the time, you're seeing data that is potentially a month or more outdated.
Data visualization, such as dashboards, allows you to visualize your data in a new and vibrant way, bringing that data alive. It helps you gain meaningful and powerful insights in real-time about what is happening and make decisions based on the most up-to-date data. There is no more need for static reports when you can interact with your data and click through in real-time what is happening.
Partner with Air Spark, a company that has worked with some of the biggest names in the business to realize the full potential of their data and create powerful data visualization dashboards and custom software solutions to spark transformation in this digital age of business.